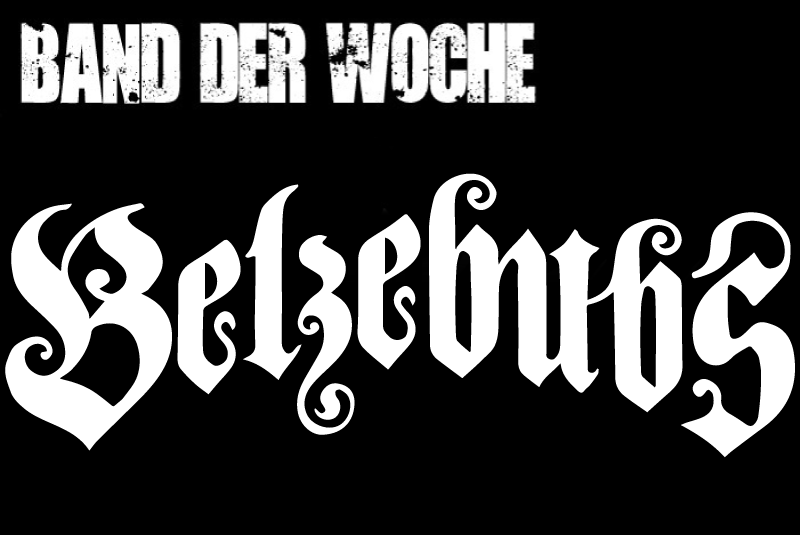 Band der Woche KW 32/2021: Belzebubs
Herkunft: (Fiktives) Finnland
Genre: Blackened Death Metal

Die Band über sich:
Belzebubs established themselves a cult status in the black metal genre with their self-published debut album Quis Novit Daemonis Astus (2006). The band, originally formed in 2002 as a three-piece by Hubbath, Sløth and Izkariot, found a faster and melodic sound with Obesyx joining the crew. Their second self-published album, Moth of Satanas, followed in 2009, leading the group to sign with Døden Records.

However, due to a series of unfortunate events, the band was forced on hiatus for the better half of the decade. After numerous line-up changes and signing to a new label, Belzebubs is finally ready to resurrect from the dead with the aid of their new drummer Samaël, who's brought a tight, progressive touch to the rhythm section. Their Century Media debut Pantheon of the Nightside Gods came out April 26th 2019, gathering wide critical acclaim across the globe.
Kommentar der Redaktion:
Die satirische Black Metal Band Belzebubs wurde entgegen eigener Quellen erst 2018 als Webcomic gegründet.
Genauer gesagt ist es der Comic des finnischen Zeichners JP Ahonen, dessen Erfolg verdienterweise so weit gesteigert wurde, dass aus dem Comic eine reale (Hintergrund-)Band entsprang.
Ein wenig der verkehrte Weg von Dethklok oder Gorillaz, überzeugte die Premiere von Blackened Call jedoch auf ganzer Linie. Das 2019 folgende Album Pantheon of the Nightside Gods musste sich auch nicht vor anderen Vertretern des Genres verstecken. Nur die geplante Live Tournee, unter anderem beim Summer Breeze, scheiterte Aufgrund biblischer Plagen (Corona).
Nichtsdestotrotz wurde weiter an Comics, aus Jux entstandenen PinUp Kalendern, der 360 Hexperience und endlich einer animierten Serie gearbeitet. Man darf gespannt sein, was die Truppe um Sløth noch so aufs Kerbholz haut!
Musikvorschlag:
Band der Woche, unter diesem Titel stellen wir euch jede Woche Dienstag Abend, 20 Uhr eine Band vor. Dies sind jeweils Bands, die von Mitgliedern unserer Redaktion empfohlen werden, vor allem junge Nachwuchsbands, die unserer Meinung nach mehr Aufmerksamkeit verdient haben.