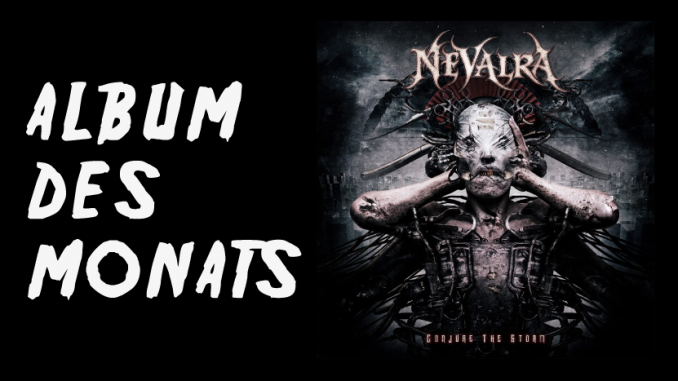 Album des Monats Juni: "Nevalra – Conjure The Storm"
Erscheinungsdatum: 07.06.2019
Label: M-Theory Audio
Genre: Extreme Death/ Black Metal
Spieldauer: 44:27
Tracklist:
Warchestra
… of Ruination
Admist the Ivory Tower
Saeculum
Conjure the Storm
It Dies In Vain
Kismet
Take Your Leave
I Am The Sun
Prophet of Profit
Nevalra's Debut Album Conjure The Storm kam am Anfang des Monats raus, seitdem sind sie unterwegs und beschwören den Sturm auf den Bühnen Europas, zusammen mit Thy Antichrist, Wolfheart und Carach Angren. Musikalisch bewegen sie sich in einem schönen Mix aus Black Metal, Melodeath und Death Metal.
Bandshop (Achtung, USA)
Album des Monats: wir stellen euch jeden Monat eine aktuelle Neuerscheinung vor.