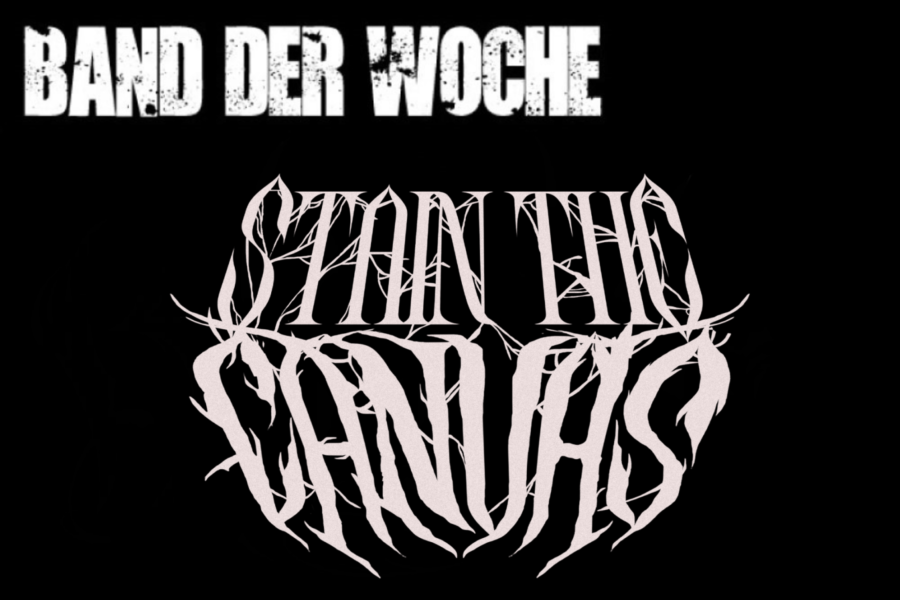 Band der Woche KW 15/2023
Herkunft: Mailand, Italien
Genre: Metalcore
Die Band über sich:
Formed in 2019, Stain The Canvas immediately took the world by storm with their ferocious sound that immediately caught the attention of thousands of fans around the world. In 2020, the Milan-based band released their debut album God Made Hell, which has racked up over 2 million streams/views worldwide in just over a year and landed on their first European tour in 2021. In 2022 the band released their second album All Fine / eniF llA through InVogue Records and debuted in over 15 Apple Music metal charts. The album has so far amassed over 6 million streams on Spotify worldwide. From February to March 2023, Stain The Canvas supported Attila on their 2023 European tour along with Dropout Kings and Ghost Iris. The band was announced at Sziget Festival 2023 along with Imagine Dragons and Yungblud.
Kommentar der Redaktion:
Ich habe Stain The Canvas das erste Mal völlig zufällig live gesehen. Als Vorband für eine meiner Lieblingsbands sind diese am 24.09.21 in der Druckerei in Bad Oeynhausen aufgetreten. Die Musik von Stain The Canvas hat mir gleich von Beginn an zugesagt. Die Band besteht aus dem Sänger und Frontmann Bryan Marte, den beiden Gitarristen Lorenzo Accattoli und Riccardo Cerolini, dem Bassisten Luca Giorgi und dem Schlagzeuger Alessandro Bonetti.
Die Jungs bieten uns eine ziemliche Wucht an Metalcore Songs, welche euch umhauen wird.
Der Weg von Stain The Canvas beginnt 2019 in Mailand. Trotz Gründung der Band in diesem Jahr erschien nach zahlreichen Singles erst Anfang 2020 ihr erstes Album mit dem Titel God Made Hell.
Anhand der gewählten Song-Titel lässt sich schon die Richtung erkennen, in welcher sich die Jungs von Stain The Canvas wohlfühlen. Titel wie Hell Made Me und Like A God sind hierfür das perfekte Beispiel.
Besonders einprägsam finde ich die Ideen ihrer Musikvideos. Für die meisten Personen dürften diese eventuell einen Schritt zu weit gehen, für Personen wie mich ist es allerdings genau das richtige. Macht euch anhand meiner Vorschläge selbst ein Bild davon.
Musikvorschlag:
Live-Termine:
19.06.23 MadRook Festival 2023 in Brescia, Italien
11.08.23 Sziget Festival 2023 in Budapest Iii. Kerület, Ungarn
Links:
Band der Woche, unter diesem Titel stellen wir euch jede Woche Dienstag Abend, 20 Uhr eine Band vor. Dies sind jeweils Bands, die von Mitgliedern unserer Redaktion empfohlen werden, vor allem junge Nachwuchsbands, die unserer Meinung nach mehr Aufmerksamkeit verdient haben.