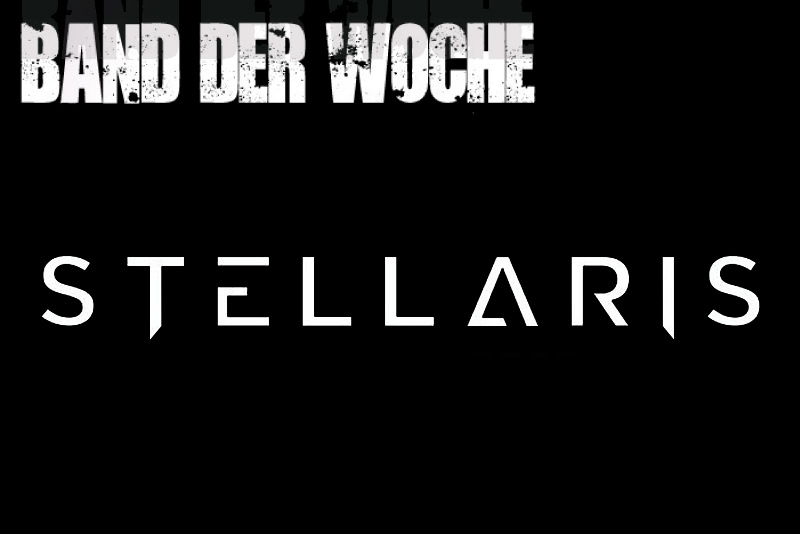 Band der Woche KW 24/2022
Herkunft: Prag, Tschechische Republik
Genre: Modern Metal, Melodic Metalcore

Die Band über sich:
STELL/\RIS is a metal band, established in 2019 in Prague, perceptibly influenced on metalcore roots. This four piece band will take you on the journey without any musical boundaries, based on heavy guitars, intense grooves and wide-range vocals of the frontwoman Nicol. In 2020 band released their very first music video single "Find Your Course" which immediately got attention both in Czech republic as well as abroad. In summer 2021 band performed on Fajtfest festival, one of the major Czech metal events, where also the live music video for single "Mountain Soul" was shot. Main goal for the band remains original music creation alongside with the ecstatic energy hitting everyone on the shows. STELL/\RIS is currently focusing on making their EP, which will be released in early 2022.
Kommentar der Redaktion:
STELL/\RIS habe ich dadurch kennen gelernt, dass Pentastone als deren Vorgruppe spielen sollten. Dazu kam es dank Corona leider nicht, das Konzert besuchte ich trotzdem. Den Bericht dazu gibt es morgen, ein paar Bilder könnt ihr schon hier sehen. Soweit kann ich aber vorweg nehmen, ich war begeistert. Die Band, allen voran Sängerin und Shouterin Nicol, haben auf der Bühne eine unheimliche Energie und positive Aggressivität. Auf der anderen Seite sind sie aber sehr sympathisch und immer offen für ein Gespräch nach dem Konzert, welches sich lohnt. Meiner Meinung nach wird man von STELL/\RIS noch viel hören.
Liveimpressionen:
Musikvorschlag:
Live-Termine:
Keine aktuell in Deutschland.
Links:
Band der Woche, unter diesem Titel stellen wir euch jede Woche Dienstag Abend, 20 Uhr eine Band vor. Dies sind jeweils Bands, die von Mitgliedern unserer Redaktion empfohlen werden, vor allem junge Nachwuchsbands, die unserer Meinung nach mehr Aufmerksamkeit verdient haben.