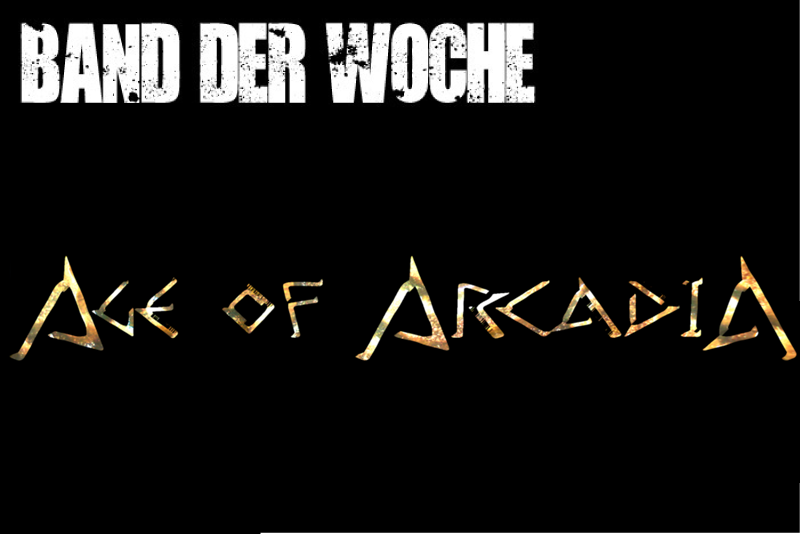 Band der Woche KW 40/ 2022
Herkunft: Berlin / Athen / Rom
Genre: Thrash Metal

Die Band über sich:
Age of Arcadia (x Insidead), is a Thrash Metal Band with greek folk influences hailing from Berlin(DE), Athens(GR), Roma (IT).

The members (as Age of Arcadia and X Insidead) have played numerous live concerts, supporting bands like: Arch Enemy, Dark Tranquillity, Ektomorf, Eluveitie, Ensiferum, God Dethroned, Evil Invaders, Debauchery, Axxis Nightrage, e.t.c. and have taken part in worldwide known festivals like: Wacken Open Air, ‪Metal Diver Fest, ‪Metal Frenzy Open Air, Rock Wave Open Air, Rocking Under the Rocks, Burgbrand Open Air e.t.c. in countries like: Germany, Russia, Austria, Greece, Switzerland, Netherlands.

On February 2018 the band released its debut album Eleysis. The album was produced in Athens at "In the Core Media" & "Music Art Lab" Studios and mixed & mastered in L.A., California by Logan Mader (Soulfly, Gojira, Once Human, Bullet from my Valentine, Fear Factory, Asking Alexandriaand many more).

Age of Arcadia draw their inspiration from subjects like mythology, cosmogony, philosophy and history of the ancient Greeks, promoting the ecumenical ancient Greek civilization and the great Arcadian Idea.
Kommentar der Redaktion:
Da Insidead von 1997-14 ausgebrannt waren, stieg aus deren Asche 2017 in Berlin das "Zeitalter von Arcadia" hervor, wobei jenes das Utopia der griechischen Mythologie ist.
Pagan Metal Bands veranktert in der nordischen und germanischen Mythologie sind ja seit Jahrzenten verbreitet und gewisse Geschichten schon fast ein wenig vom tropfenden Methorn ausgelutscht.
Da bringt Age of Arcadia mit den Geschichten der griechischen Mythologie frischen Wind, welcher in teils melodisch, wie auch in hartem Thrash Metal verpackt wird. Ihr, leider komplett ausverkauftes, Debütwerk Eleysis, bezieht sich auf die Mysterien von Eleusis, wobei ihnen auch geschichtliche Themen wie Alexander dem Großen nicht abgeneigt sind.
Liveimpressionen:
Musikvorschlag:
Links:
Band der Woche, unter diesem Titel stellen wir euch jede Woche Dienstag Abend, 20 Uhr eine Band vor. Dies sind jeweils Bands, die von Mitgliedern unserer Redaktion empfohlen werden, vor allem junge Nachwuchsbands, die unserer Meinung nach mehr Aufmerksamkeit verdient haben.