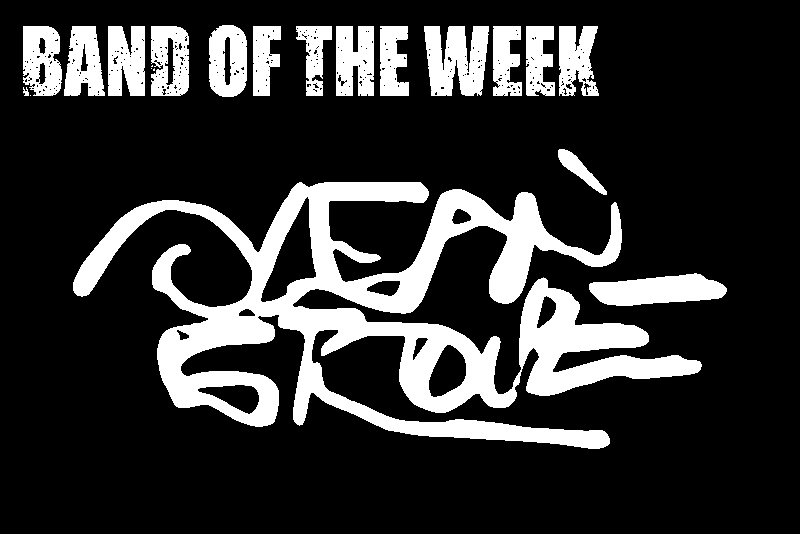 Band of the week 13/2023
Origin: Melbourne, Australien
Genre: Nu-Metal-/ Hardcore-Punk
The band about themselves:
We've often been pigeonholed as nu-metal in recent years, although we don't see ourselves there at all. That's why we gave our sound a different name – "Oddworld" music – which fits better to the music we write. Of course, there has been a definite amount of nu-metal influence in our last few albums, but we've always had the urge to write music that goes further than that of a nu-metal cover band.
Editorial commentary:
When we first heard of Ocean Grove, we were skeptical at first. The Australian trio is described on the Internet as "nu-metal meets hardcore punk" – a mixture that could either be great or go horribly wrong. However, when we heard their music, we were pleasantly surprised.
The band has a unique sound that is both aggressive and visceral. Their music is a combination of hard guitar riffs, electronic beats and rap elements that come together to create a distinctive sound.
Their first album, The Rhapsody Tapes, was released in 2017 and already shows the band's impressive potential. Songs like Intimate Alien and Thunderdome are powerful and driving, while Beers and Mr Centipede show a playful side.
In 2022, the band released their third album, Up in The Air Forever, and in that time they have noticeably evolved their sound. The songs are energetic and have earworm potential, such as FLAVA or CALI SUN.
Another remarkable aspect of the band is their live performance. We were lucky enough to see them live once as an opening act before Sleeping with Sirens and Don Broco and were impressed by their energy and enthusiasm on stage. Their interplay is incredibly in sync and they manage to get the audience involved in their music.
All in all, Ocean Grove is an exciting and promising band that knows how to combine different genres and styles. Their sound is unique and their live performance is impressive. We are excited to see how their music will develop in the future and look forward to hearing more from them.
Music recommendation:
Links:

Band of the week is our weekly posting about a band we recommend and is posted every Tuesday at 8pm. These are bands that are just at the beginning of their career that we think need more attention. Please note that most of the articles are in German.