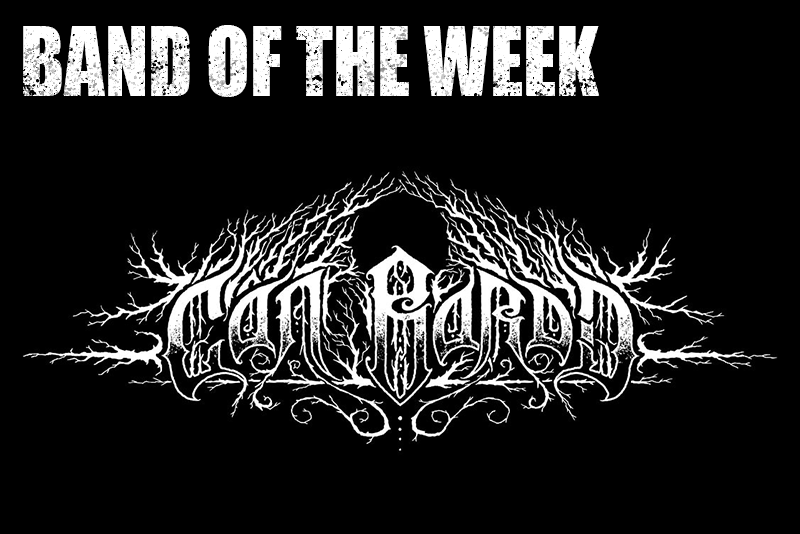 Band of the week 05/2023
Origin: Genf, Swiss

Genre: Atmospheric Black Metal, Folk Metal

The band about themselves:
Influenced by bands such as Caladan Brood, Elderwind, Saor and Gallowbraid, Cân Bardd was founded in 2016 as a one-man project by then 18 year old Malo Civelli from Switzerland, with the purpose of creating an outlet for his feelings and ideas that would be at once heavy and aggressive, yet also melodic and atmospheric.
Editorial commentary:
Before I even saw Cân Bardd for the first time, I had already heard so many positive feedbacks about this, still quite young band. Their performance at the Dark Troll Festival 2022 had left quite an impression on friends. Then they were out of my mind again until 11/19/2022, when they played in Berlin at the WAR AGAINST WAR Festival with a special show for their latest album Devoured by the Oak. As the third band of the day they were allowed to play there, and put on a performance, Holy Moly. From the first second on the guys could convince me and managed to create such a unique atmosphere during their performance, as I have rarely experienced before. Minimalistic, dreamy, melodic or hard, but always with an extreme joy of playing (especially from their drummer Dylan Watson) they managed to cast an absolute spell over me. And when I looked around, it was probably the same for many people. This was also shown by the run on their merch stand after the gig. Definitely the highlight of the day for me. Arrived at home, I rummaged first completely through their discography. And was not disappointed. For me meanwhile a band, which I listen to again and again very gladly. I'm already looking forward to follow the development of this troupe further and hopefully to be able to be captivated by them live again soon.
Live impressions:
Music recommendation:
Links:
Band of the week is our weekly posting about a band we recommend and is posted every Tuesday at 8pm. These are bands that are just at the beginning of their career that we think need more attention. Please note that most of the articles are German.