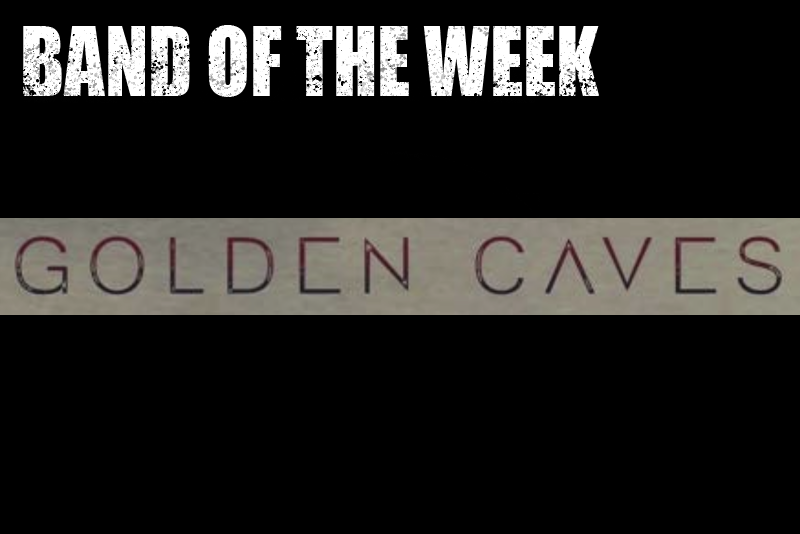 Band of the week 17/2023
Origin: Netherlands
Genre: Progressive Rock
From the band page about the band:
Golden Caves are one of the most promising representatives of the new generation of progressive rock. Significantly, the band from Holland were nominated in the category 'Limelight' (greatest talent) of the prestigious Progressive Music Awards in the UK.

A dynamic mix of Prog Rock with modern alternative influences and an infectious pop edge characterizes the music of Golden Caves. A prominent role is played by the radiant front lady Romy Ouwerkerk with her heavenly voice.
Editor's comment:
It was in autumn last year and it was one of those trips to the Netherlands to see bands that have not yet made it to Germany: Jazz Sabbath, Scarlet Stories and Golden Caves.
To be honest, I have to admit that I didn't know the band with lead vocalist Romy Ouwerkerk. I wanted to listen to Lisette van den Berg live again and since Scarlet Stories were the support act, a short trip was perfect. Expectations were mixed, as I hadn't actually watched any of the videos on Youtube and Co. beforehand. Golden Caves play prog – alternative or crossover – whatever you want to call it. A strong emphasis on atmospheric sound mixed with solid heavy guitars without drowning out the vocal lines. Vocals are exactly my cue: I just like great vocals and here are two that harmonise so beautiful. Romy has a very soulful and expressive voice. Especially in the melancholic passages I always notice that this voice captivates me. But live there was even more vocal power: Whenever Elise Polman sang together with Romy, it was clear that there are musicians on stage who have mastered their craft. Vocal harmony and counterpointing vocals are much more emotional than simply adding a second layer voice. While the voices of the band hit me, I have to mention the non vocalists. The bass player, drummer and guitarist, together with the keys, provide the musical foundation on which the voices can unfold. Heavy when needed; rhythmically from straight to intricate licks and the bass is groovy on the lower spectrum. The keys set up the foundation for an atmospheric sound and thankfully Elise refrains from the squeaky interludes which are common in prog.
The band has two great discs on offer with Dysergy (2020) and Collision (2017), which I can recommend to anyone who likes emotional/melancholic prog. Intricate craftsmanship yet clear and catchy and always a chance to give you goosebumps.
Live impressions:
Music suggestion:
Live dates:
are unfortunately rare and basically in the Netherlands. My take on this: plan a weekend trip with a concert. We had some nice days in Alphen aan den Rijn and Leiden and a great evening at Parkvilla Alphen.
Links:
Band of the week, under this title we introduce you to a band every week on Tuesday evening, 8pm. Each time, these are bands recommended by members of our editorial team, especially young up-and-coming bands that we think deserve more attention.