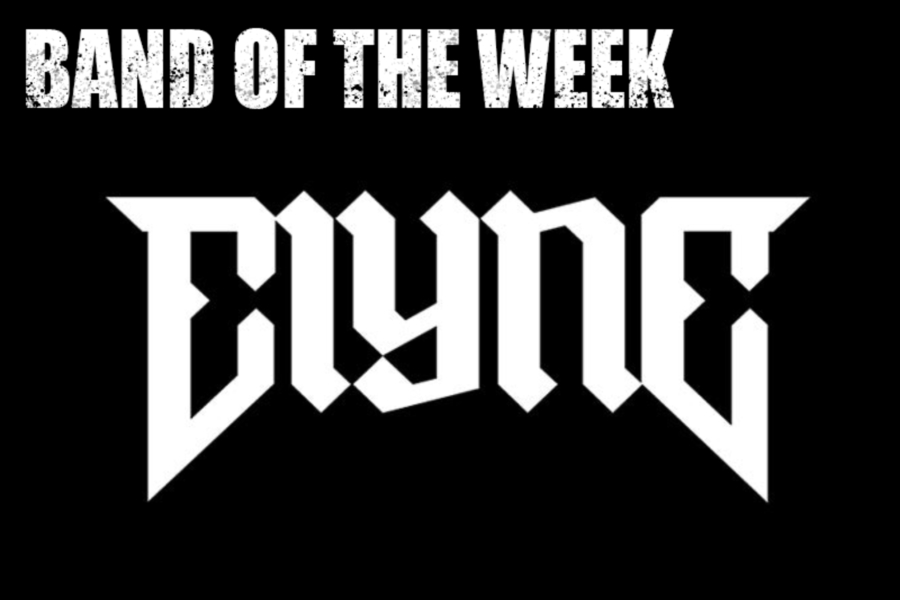 Band of the week 46/2022
Origin: Ravenna, Italia

Genre: Metalcore
The band about themselves:
Italy's ground-breaker metal band ELYNE fast forward from their powerful breakout, released their album "Art Of Being Human" in 2020 debuting at n.6 on the iTunes Metal Chart and amassing over 4 Millions streams on DSP with all singles being featured in several editorial playlists.

Their follow up album is expected in 2023. The band have played over 200 shows in Europe and UK, and has shared stages with Architects, Being As An Ocean, Of Mice & Men, As I Lay Dying to name a few. Elyne is set to perform at Imperion Festival 2023.
Editorial commentary:
The Italian metalcore project Elyne has existed for almost 10 years now. It is composed of vocalist Daniele Faccani, drummer Dario Capacci, guitarist Bruno Stella and bassist Alessandro Farina. With almost 43,000 monthly listeners on Spotify, the Italians have now earned a certain rank. Also the singer Daniele Faccani is surely known to some, as Danny Metal he appears regularly and has already released several songs.
They released their first single/EP on September 17, 2013 under the name "Syncretism", this contains four songs. Just under a year later, on September 20, 2014 they released their first album to date called "What Burns Inside".
The project Elyne is particularly characterized by the fact that the lyrics always have a certain meaning and thus tell a story. Often, current world events are also addressed and described from the band's point of view. With their unique imagery, the band rolled up the flag of Italian art and history in 2020 and released their most authentic album, "Art Of Being Human", characterized by their personal vision of the world and people. The great notoriety that came with this album eventually ensured that Elyne 2021 toured Europe with Ankor and Stain The Canvas. Their high-energy live shows, coupled with their unique sound, led them to team up with Massive Music alongside names like Vader and Marduk. In the same wake, the band signed a worldwide distribution deal with Believe Music (Nuclear Blast, Sharptone Records) in 2021. Besides their very convincing musical performance, it must also be noted that the guys from Elyne keep a very good connection with their fans. If you decide to buy merch from them at a concert, you have a very good chance to get it signed in person afterwards.
In their newest work they process the current topics and feelings that go through their heads. The album will be released next year and we can all be quite excited about it.
Live impressions:
Music recommendation:
Live dates:
19.11.2022: Kuba Kaltern, Kaltern, Italia
08.04.2023: Impericon Festival 2023, Leipzig, Germany
Links:
Band of the week is our weekly posting about a band we recommend and is posted every Tuesday at 8pm. These are bands that are just at the beginning of their career that we think need more attention. Please note that most of the articles are German.