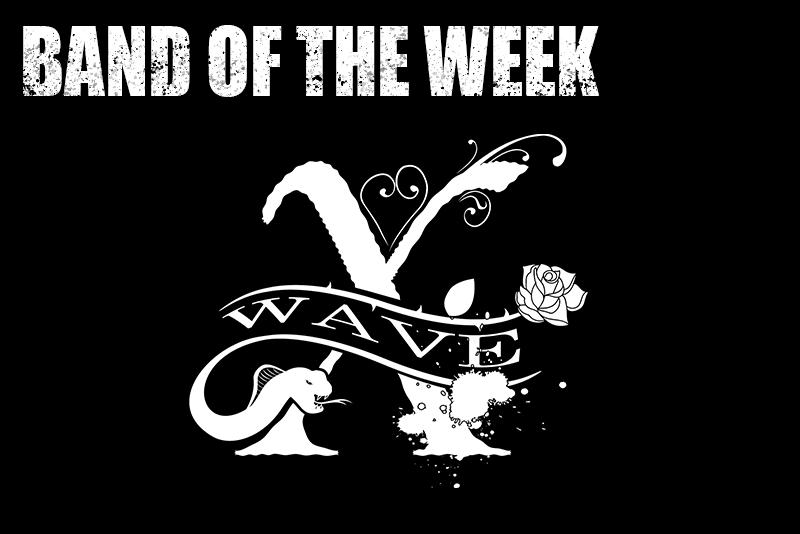 Band of the week 37/2022
Origin: Ukraine

Genre: Melodic Metal

The band about themselves:
Welcome to the mysterious world of wanderings and fantasy's. We are a metal Band based in Kyiv
Editorial commentary:
Usually we discover our bands of the week either at festivals and concerts or through recommendations from friends. But occasionally a band contacts us and asks us to write something about them. So it was in this case.
Curious about this female-fronted band, I first had promo material of the young band sent to me, because a band bio is not yet to be found on the homepage.
The band was founded in 2020 by guitarist Vitalii Karnaukh and singer Hanna Demchenko in Kiev, in 2022 bassist Taras Zemskyi and drummer Illia Ivashkevich joined the band. Their songs are mostly about pain, suffering and love. They rightly describe their music as melodic metal, which comes with faster guitar riffs, but is also absolutely melodic overall. Coupled with the clear voice of singer Hanna, this makes quite a bit. On the track Unwanted Guest you can also hear the first signs of growls. Maybe this is just the beginning? The name Wave.X is supposed to remind of the mystery series X-Files and reflect its dark atmosphere. So far the band has released five singles and has been actively involved in charity events and concerts in aid of the army since the war.
I'm definitely curious to see what direction this band will take and will keep an eye on them. Maybe it will go in the direction of melodic death metal at some point. If you are curious now, then listen in and support this young band.
Live impressions:
Music recommendation:
Live dates:
18 September, @ Volume Club,
Kyiv (Kiev), Ukraine
24 September,
@ Volume Club,
Kyiv (Kiev), Ukraine
Links:
Webseite
Facebook
Instagram
YouTube
Bandcamp
Band of the week is our weekly posting about a band we recommend and is posted every Tuesday at 8pm. These are bands that are just at the beginning of their career that we think need more attention. Please note that most of the articles are German.