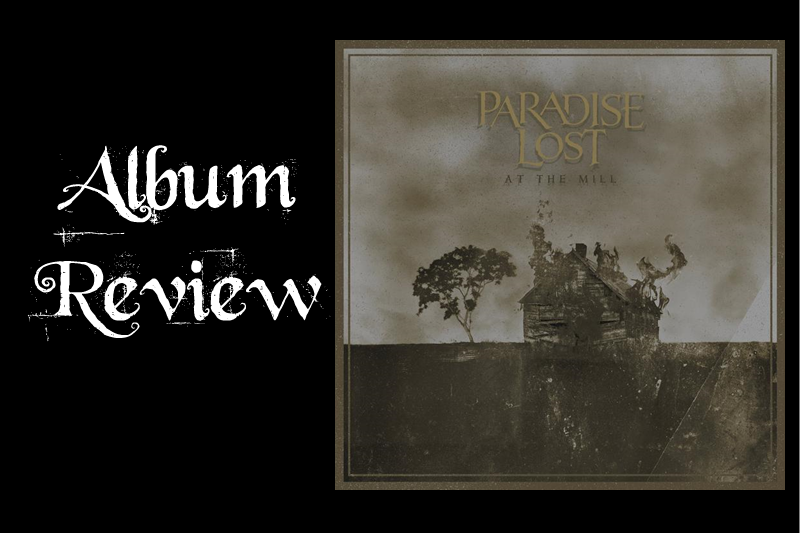 Release: 16.07. 2021
Genre: Gothic Metal
Spieldauer: 73:28
Label: Nuclear Blast Records
Links: www.paradiselost.co.uk
www.facebook.com/paradiselostofficial
www.instagram.com/officialparadiselost
www.nuclearblast.de/paradiselost
Tracklist:
Widow 03:10
Fall From Grace 05:40
Blood and Chaos
Faith Divides Us – Death Unites Us 04:21
Gothic 05:07
Shadowkings 04:48
One Second 03:34
Ghosts 04:32
The Enemy 03:43
As I Die 04:05
Requiem 04:25
No Hope in Sight
Embers Fire 05:06
Beneath Broken Earth 06:05
So much is lost 04:15
Darker Thoughts 05:49
Hach. Mit was fängt man eine Woche besser an als mit Gothic Metal? Die sich so bezeichnenden PARADISE LOST bringen in ihrer 33-jährigen Bandgeschichte nun bereits das 17. Album heraus. "At the Mill" umfasst 16 Tracks und kommt dabei mit einem Blumenstrauß an düster dahinwandelnden Emotionsausbrüchen daher. Der Gesang treibt, ohne Druck in der Stimme, aber mit einem Durchhaltevermögen, das ganz bezeichnend zu dem Stil der Musik passt.
Wem die Tracks auf der neue Scheibe bekannt vorkommen, liegt dabei ganz richtig. Das Quintett hat nicht aus Versehen lauter Songs nochmal geschrieben, die schon früher entstanden sind, sondern haben einen breiten Überblick ihres Schaffens auf ein Livealbum gepackt. "Due to the ban on live music, we, like many other bands, have had to adapt and do something we never thought we'd have to do", so Gitarrist und Songwriter Greg Mackintosh. So, also was genau tun? Paradise Lost sind mit der Situation sehr konstruktuv umgegangen und haben die Songs einfach live aufgenommen. In – tada – einer Mühle. Kurzer Titel kurz erklärt. Dass dabei gar nicht erst versucht wurde, ein mögliches Publikum mit in die Aufnahmen zu intergrieren, sondern bewusst darauf zu verzichten, soll auch auf die aktuelle Clubsituation aufmerksam machen.
So. Die Songs kennt man. Die aktuellen Aufnahmen geben ihnen nun nochmal einen neuen Beigeschmack, setzen sie neu in Szene. Und die Band hat so die Möglichkeit, sich in ihrer ganzen bisherigen Vielfalt zu zeigen. Es ist alles eine Frage, wie man mit gegebenen Situationen umgeht. Ich bin ehrlich gesagt froh über diese Möglichkeit, die Band dadurch mal wieder ein bisschen neu, anders, kennenzulernen. Und vor allem, auch mal wieder live zu sehen.