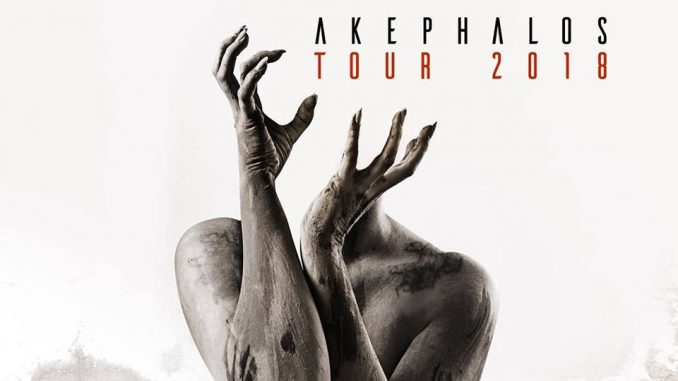 Die Unzucht ist seit geraumer Zeit nicht mehr aus der Schwarzen Szene weg zu denken, die Band um den Frontmann Daniel Schulz spielt seit 2009 eine große Rolle in der Szene. Der Name ist nicht nur Programm, seit Jahren wird die Band tiefgründiger und Nachdenklicher, entwickelt sich weiter, das hört man von Album zu Album immer mehr. Anfangs als Support bei Bands wie Megaherz, Lord of the Lost, Eisbrecher, Subway to Sally und Oomph! spielen Unzucht seit Jahren eigene Touren quer durch Europa.
Lieder wie "Engel der Vernichtung", "Nur die Ewigkeit", "Schweigen" und "Kleine geile Nonne" gehören längst zu den Hits der Szene.
Am 27.07.2018 brachten die Jungs aus Hannover ihr 5. Studioalbum "Akephalos" raus und landeten auf Platz 15. der deutschen Charts, ein neuer Rekord für die Band!
Nach Nach einem erfolgreichen Festivalsommer geht es ab dem 2. November auf Tour in Frankreich, Deutschland, Schweiz, Großbritannien und den Niederlanden.
UNZUCHT Akephalos Tour 2018
02.11.18 FR Paris – Backstage By The Mill
03.11.18 DE Köln – Club Volta
09.11.18 DE Nürnberg – Der Cult
10.11.18 CH Zofingen – Oxil
16.11.18 DE München – Backstage
17.11.18 DE Kaiserslautern – Kammgarn
22.11.18 NL Amstelveen – P60
23.11.18 DE Münster – Skaters Palace
24.11.18 UK London – Electrowerkz w/ LOTL
30.11.18 DE Hamburg – Knust
01.12.18 DE Berlin – Bi Nuu
07.12.18 DE Stuttgart – Club Cann
08.12.18 DE Dresden – Reithalle
14.12.18 DE Bochum – Matrix
21.12.18 DE Frankfurt – Das Bett
22.12.18 DE Hannover – Musikzentrum
Support: Johnny Deathshadow
Tickets: HIER
Lust auf Unzucht? Schaut in unserem Verzeichnis nach!