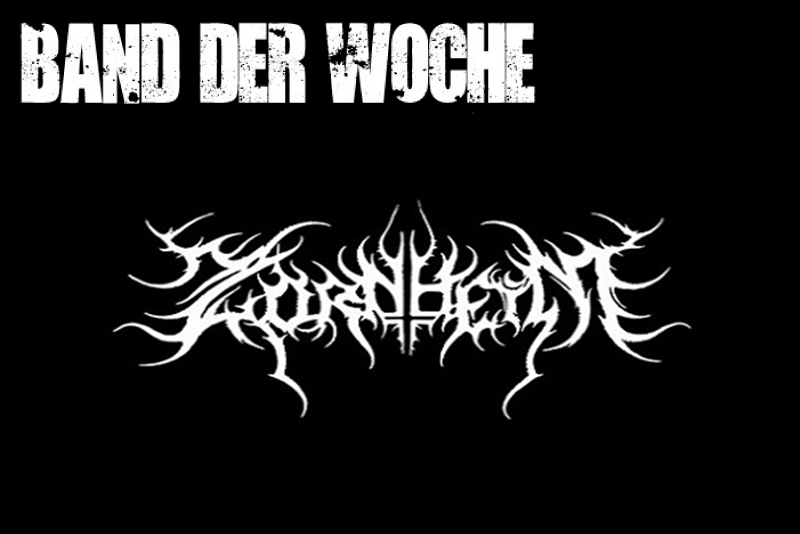 Band der Woche KW 44/2022
Herkunft: Stockholm, Schweden
Genre: Symphonic Extreme Metal
Die Band über sich:
Zornheym is a symphonic extreme heavy metal band based in Stockholm, Sweden and was founded and led by multi-instrumentalist and songwriter Zorn.

After parting ways with black metal act Dark Funeral, Zorn was determined to shake up the traditional "Metal-meets-Symphony" approach and Zornheym quickly grew from an ambitious idea into a dramatic musical and narrative driven concept revolving around the horrors of a mental institution and its prisoners.

Four years after the gates of the asylum were first imagined, they were finally opened upon the release of the debut album, "Where Hatred Dwells and Darkness Reigns" (2017 Non Serviam Records). This album introduced the terrifying asylum concept and horrific characters contained within.

Ever since, Zornheym's sound has been described as powerful and cinematic and the band's highly anticipated sophomore full-length record invites you to continue that experience in "The Zornheim Sleep Experiment", happening deep in the bowels of the asylum. Once again, Zornheym create their very own wall of sound by using a real choir and a string quartet and bring the story to life in a graphic novel that accompanies and expands upon the stories behind the album.
Kommentar der Redaktion:
Willkommen in der Irrenanstalt Zornheym, wo sich Wahnsinn und Genie, musikalisch die Hand im Stockholm Syndrom geben.
In jenem "Heim des Zorns", hat Gründer Zorn zwei Alben in dieser Anstalt gequälter Seelen verfasst, ein wahrlich aussergewöhnliches Band Thema, in denen sie ihre Albträume ausleben.
Where Hatred Dwells and Darkness Reigns und The Zornheim Sleep Experiment kommen beide im DVD Format Digibook, wo die Gedankengänge der jeweiligen Ärzte, Opfer und Geschichten liebevoll schaurig festgehalten werden. Der Stil, sowohl der Booklets, als auch Cover und Videos, werden dabei verstörend düster gehalten. Sogar ein, leider vergriffener, Graphic Novel erschien im Rahmen des ersten Albums.
Doch auch auf der Bühne liefert die Band eine irre Show ab, welche einen in den Bann zieht und vor allem Leadsänger Bendler geht voll in seiner Rolle auf. Jener hüpft und symphoniert sich durch die Geschichten, als hätte man ihm neben seiner "Schlaf Experiment Maske" auf dem Kopf, auch gleich noch ein paar, verzeiht meine Wortwahl, Duracell Batterien an gewisser Stelle eingepflanzt.
Wer sich für symphonische Experimente und die Abgründe der menschlichen Psyche interessiert, dem kann ich einen Besuch in jener musikalischen Heilanstalt, nur wärmstens verschreiben.
Liveimpressionen:
Musikvorschlag:
Links:
Band der Woche, unter diesem Titel stellen wir euch jede Woche Dienstag Abend, 20 Uhr eine Band vor. Dies sind jeweils Bands, die von Mitgliedern unserer Redaktion empfohlen werden, vor allem junge Nachwuchsbands, die unserer Meinung nach mehr Aufmerksamkeit verdient haben.