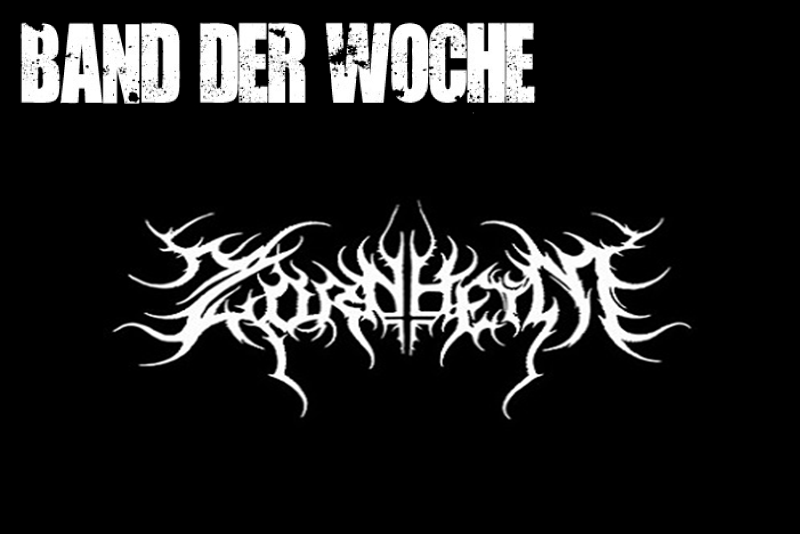 Band of the week 44/2022
Origin: Stockholm, Schweden

Genre: Symphonic Extreme Metal
The band about themselves:
Zornheym is a symphonic extreme heavy metal band based in Stockholm, Sweden and was founded and led by multi-instrumentalist and songwriter Zorn.

After parting ways with black metal act Dark Funeral, Zorn was determined to shake up the traditional "Metal-meets-Symphony" approach and Zornheym quickly grew from an ambitious idea into a dramatic musical and narrative driven concept revolving around the horrors of a mental institution and its prisoners.

Four years after the gates of the asylum were first imagined, they were finally opened upon the release of the debut album, "Where Hatred Dwells and Darkness Reigns" (2017 Non Serviam Records). This album introduced the terrifying asylum concept and horrific characters contained within.

Ever since, Zornheym's sound has been described as powerful and cinematic and the band's highly anticipated sophomore full-length record invites you to continue that experience in "The Zornheim Sleep Experiment", happening deep in the bowels of the asylum. Once again, Zornheym create their very own wall of sound by using a real choir and a string quartet and bring the story to life in a graphic novel that accompanies and expands upon the stories behind the album.
Editorial commentary:
Welcome to the Zornheym mental asylum, where madness and genius musically shake hands in a Stockholm Syndrome.
In that "home of anger", founder Zorn has authored two albums in this asylum of tormented souls, a truly exceptional band theme, in which they live out their nightmares.
Where Hatred Dwells and Darkness Reigns and The Zornheim Sleep Experiment both come in DVD digibook format, lovingly eerily capturing the thoughts of their respective doctors, victims and stories. The style of the booklets as well as the cover and videos are kept disturbingly dark, even a graphic novel, unfortunately out of print, was released as part of the first album.
But the band also puts on a crazy show on stage, which fascinates you and the lead singer Bendler, in particular, fully immerses himself in his role. He jumps and symphonies his way through the stories, as if he had his "sleep experiment mask" on his head as well as a few, forgive my choice of words, Duracell batteries implanted at a certain point.
I can warmly recommend a visit to that musical sanatorium to anyone interested in symphonic experiments and the abysses of the human psyche.
Live impressions:
Music recommendation:
Links:
Band of the week is our weekly posting about a band we recommend and is posted every Tuesday at 8pm. These are bands that are just at the beginning of their career that we think need more attention. Please note that most of the articles are German.