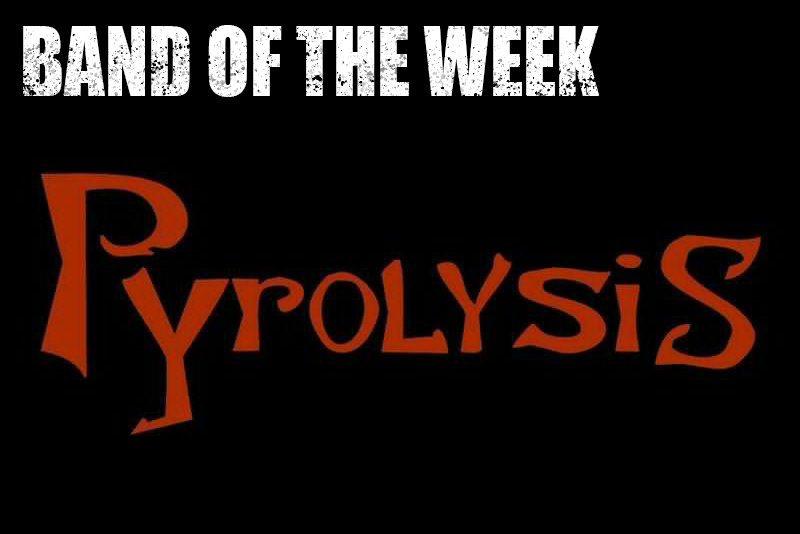 Band of the week 20/2023

Origin: Netherlands

Genre: Acousic Folk

The band about themselves:
Pyrolysis is a young, energetic acoustic folk band. While their self-written songs are often a nudge to Celtic folk music, the influences of punk, gypsy and pirate music are also evident. Five young musicians full of enthusiasm, armed with bouzouki, accordeon, bodhrán, violin and bass, play a rock-solid, energetic, yet intimate and cozy performance that takes their audience to a place where they can forget their sorrows. Cheers!
Editorial commentary:
I've stumbled across the name Pyrolysis quite a few times in the past year, for one reason that their violinist Rikke provides momentum not only for this band, but also for Vanaheim. All the more I was happy that the Dutch acoustic troupe was confirmed for the Mead & Greed Festival.
They were the second band on Friday and what can I say: It didn't take long until everything was dancing and celebrating, because Pyrolysis were bursting with energy, which immediately spread to the audience. The guys and Rikke have an insanely great stage presence with infectious good humor. With bouzouki, bodhrán (an Irish frame drum), fiddle and accordion, they have everything the folk heart desires.
They started out as a normal metal band, but soon realized that acoustic instruments were more suitable. So the electric instruments were packed into the corner and have been gathering dust ever since. Good thing, because this direction really suits them. Always in motion and downright bending, all those who didn't have to stay static somewhere were constantly jumping around the stage. It was just a lot of fun. Within their six releases, including the most recent work The Whaler's Lantern, you still can't put them in a genre pigeonhole. They were one of the surprises of the festival, and not just for me. I hope to see this extremely likeable troupe live again soon, because this is something you shouldn't miss!
The report and all pictures of the Mead & Greed Festival, which I can only recommend to you, can be found here: here is the Friday and here is the Saturday (the reports are in German)!
Live impressions:
Music recommendation:
Live dates:
Jun. 24, 2023, Hildesheim, Germany @10 Years of Waldkauz: Midsummer Festival 2023
Jul. 7 – 9, 2023, Belgium @Na Fir Bolg festival 2023
Links:
Band of the week is our weekly posting about a band we recommend and is posted every Tuesday at 8pm. These are bands that are just at the beginning of their career that we think need more attention. Please note that most of the articles are in German.