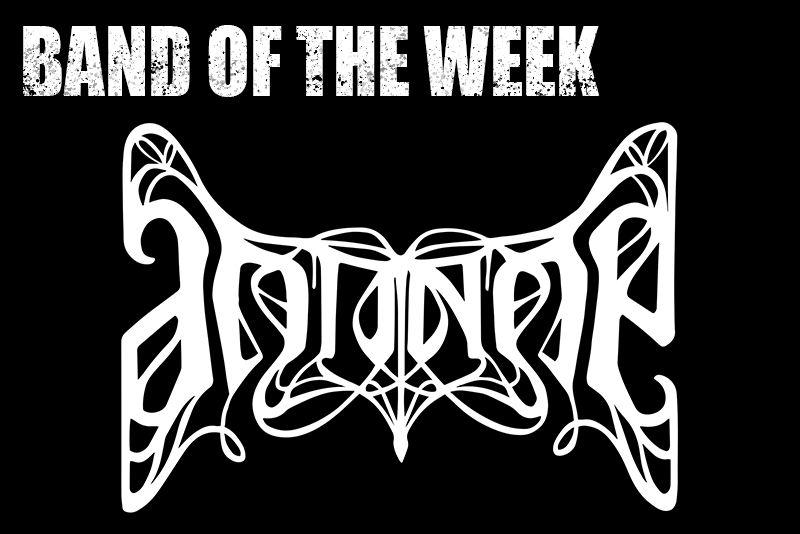 Band of the week 11/2023
Origin: Madrid, Spain
Genre: Dark Piano, Acoustic Black Metal
The band about itself:
Antinoë, city of memory and mourning, is a solo project from the western mountains of Madrid. Piano music with hybrid tones of Dark folk / Black metal & Symphonic rock / Alt pop. My first full-length release, named 'Whispers from the Dark Past', will be completely focused on black metal key influences, in the shape of a piano tribute to the Norwegian scene in the 90s. The album is a compilation of 9 classic tracks from Emperor, Mayhem, Ulver and other iconic bands from that era, reinterpreted -and sometimes whispered- in a personal way.
Editorial commentary:
At the end of January, a team member showed me a screenshot of a Facebook post he stumbled across. On January 25, the label Orko Productions published a post about a new album. The musical project Antinoë wants to release their first album and on this album, with nine songs, will be exclusively covers. Each song comes from the Norwegian black metal and the bands are all not unknown names within the scene.
Names like Burzum, Mayham, Satyricon and other bands, were announced with the contribution. And also the selected songs are each in itself a classic. I mean, Mother North or Morning Palace alone can be found in dozens of playlists on Spotify! This woman is venturing into some real heavyweights with this one. The wet dream of every lover of musical elemental forces from Scandinavia and I immediately became curious aboutAntinoë and their musical body of work. Here, in this Band of the Week article, I would like to present my first impressions, of the music released so far, of this solo project. Clear the stage for Antinoë:
Behind Antinoë is a solo project of a Spanish musician who has been releasing her music since 2021. In the period she has released a total of four singles, Skin and g.l.i.s., from 2021 and Out and Myst from 2022. Two songs per year so far. And in 2023, her first album, Whispers from the Dark Past, is scheduled for release. However, the songs on the singles are not black metal, but move in other musical directions. The musician describes her music as follows:
"Anitoe, citiy of memory, and architecture of mourning. Solo projekt from western mountains auf Madrid. Influenced by different genres: alternative pop, prog rock, dark folk…"
And these two sentences describe the tracks released so far very well. With a soft, clear voice and the piano as the central instrument, Antinoë presents a dreamy and slow music, which puts a clear emphasis on the piano.
At the same time, the songs on the singles differ significantly from each other in style. Myst resembles a rainy day in its tempo and pitch, when one's mood is at its lowest point. Piano and voice convey a melancholic sadness. The contrast here is g.l.i.s., which is more playful and life-affirming in its effect. The lyrics tell of a summer between two people who have found love for each other and the world. Where Myst is almost monotonous musically, the latter seems much more playful and there the piano has a greater emphasis in the overall construct. Out strikes into a quite similar notch as g.l.i.s., only a bit darker in its timbre, and in Skin the piano/keyboard unfolds its greatest effect.
In summary, we are dealing with a gentle, minimalist music for quiet minutes, but without a heavy low point and aggressive buildup, which is known from black metal. So how will the musician then interpret these nine monsters of music history? Will it be a cheesy rip-off or a metamorphosis into a fresh new guise? That will all become apparent with the release of Whispers from the Dark Past. Personally, I'm skeptical, but also very excited about this album and would like to give Antinoë a chance.
Suggested music:
Links:
Band of the week is our weekly posting about a band we recommend and is posted every Tuesday at 8pm. These are bands that are just at the beginning of their career that we think need more attention. Please note that most of the articles are German.